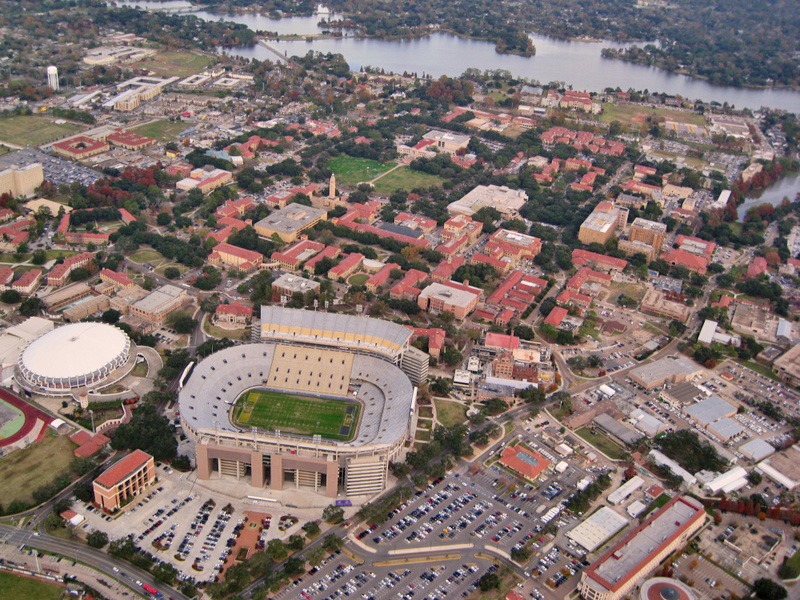 There are over 258 colleges which are listed in the NFL rosters, with up to 1700 players in total, primarily from strong football colleges in Clemson, Alabama, Ohio state, Florida, Southern California and Louisiana state. We have listed some of the top-ranked colleges with many players in the NFL.
Louisiana State University
They have 39 players who are enrolled on the NFL rosters. Their players ranges include nine rookies. They have the punter for the Eagles, Donnie Jones, who is a 14-year veteran.
Alabama
Alabama has 39 players listed on the NFL rosters, and their players include ten rookies such as Andre Smith, a nine-year veteran acting as guard for

Bengals.
University of Southern California
USC is next on this list with 37 players on the NFL rosters. They have five rookies along with a quarterback for the Cardinals; Carson Palmer, a 15-year veteran.
Florida
There are 36 Florida State University players in the NFL rosters, and they start at the range of seven rookies. They have an 11-year veteran, Reggie Nelson, who is the safety for the raiders.
Clemson
Clemson has listed 36 players in the NFL rosters, and they start from six rookies and an eight-year veteran, C.J Spiller.